Welcome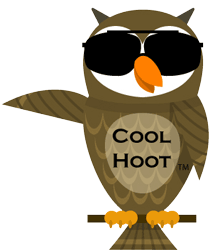 The Dark Sky Society welcomes you. We support educational and legislative efforts to eliminate light pollution.
Light pollution is defined as: Glare, light trespass, and light which is reflected into the night sky, contributing to sky glow, through the use of unshielded, misplaced, excessive, or unnecessary outdoor night lighting.
By eliminating light pollution, we can conserve energy, reduce glare and light trespass while maintaining our desirable community character, safeguarding our wildlife in their natural environment, and restoring our view of the starry night sky.
On this site:
Regarding LEDs
LED (solid state) lighting should be carefully selected to preserve a nighttime environment that protects the night sky, nature and ourselves.
Crime and Lighting
See our crime and lighting page for information how lighting does, and importantly does not affect crime.
Human Health
On our Human Health page, you can learn how nighttime lighting affects our health and well-being.
Flora & Fauna
See our Flora & Fauna page to learn how light affects the natural world around us, including plants, animals, insects, and more.
Regulations
See our Regulations page for information on local ordinances, regulations, and planning.
Guidelines for Good Lighting
Learn what makes for good lighting fixtures and practices for residential, commercial, and municipal lighting on our Guidelines for Good Lighting page.
Streetlighting
We also have information on Streetlighting best practices and considerations.
Videos and Presentations
See our Media Resources page for web videos and PowerPoint presentations on Dark Sky Preservation.
Handouts and Quick Links
The Dark Sky Society is an informational site written by Susan Harder and maintained by Tim Poulsen.
If you wish to help the efforts of the International Dark Sky Association (www.darksky.org), please join. IDA works to "preserve and protect the nighttime environment and our heritage of the dark skies through quality outdoor lighting".
See also the New York State chapter of the IDA, nyida.org, and other chapters of IDA throughout the world.