Media & Other Resources
Handouts, pamphlets, and info sheets from the Dark Sky Society and other resources
Solutions to the Economic and Environmental Impact of Ineffective Outdoor Lighting
Ecological Consequences of Artificial Night Lighting
Nature Program Series: Dark Skies with Susan Harder
A presentation by Susan Harder for the Tin Mountain Conservation Center
Accabonac Dark Skies
Short web video on Dark Skies, produced by an East Hampton, NY environmental group, showing a retrofit of a local school and the impacts of light pollution on the environment, including the night sky.
Dark Skies (The Light Pollution Song)
The Light Pollution Song. Written and Performed by Gary Citro, Guest Vocalist: Susan Citro, © 2013 Engineered and edited by Matthew Dimakos
Blinded by the Light
(Windows Media File - Video) The groundbreaking 2-part series on light pollution initially broadcast in March 2000 on KOTV, with viewers on several continents fortunate enough to log into the web simulcast. This archived version is a 17.6Mb .wmv file, and is available only for non-commercial research or private study.
Other Resources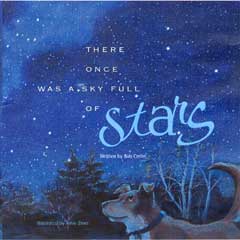 The IDA's Information and Resource Library
Softlights.org's resources list
Bob Crelin's book "There Once Was a Sky Full of Stars" (available from Amazon) is a great way to introduce light pollution and its impacts to children and adults alike.
Recommended Practices for Responsible Outdoor Lighting, PowerPoint and PDF versions of a presentation to the 2016 Northeastern Transportation and Wildlife Conference